Blog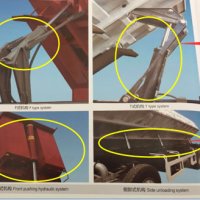 25 Apr 2018
Dump trucks are vehicles that are unloaded by hydraulic or mechanical lifting . It consists of chassis, hydraulic lifting mechanism, a cargo box and power take-off device(PTO). With the continuous development of the economy, dump trucks are playing an increasingly important role. Here I will learn about the important part of the dump truck with everyone - lifting mechanism.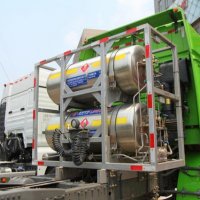 08 Apr 2018
The number of natural gas vehicles has an explosive growth. Many drivers have replaced their diesel vehicles with natural gas vehicles. However, due to the characteristics of gas vehicles, many problems that are not easily caused on diesel vehicles will happen easily on gas vehicles. And now the author would like to shares a case with you.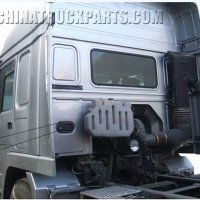 28 Mar 2018
The most important part of the truck is the body-chassis part. He is the safety of our vehicle and the guarantee of cargo. Do you know how to maintain and maintain it at ordinary times? Let us know about it today.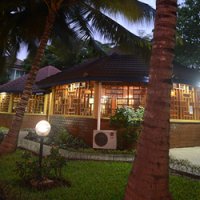 07 Mar 2018
At the end of the year, the general manager Sui Zonghe, deputy director of the company, together with Jiang Jingli, went to Ghana to visit regular customers, consult the usage of heavy truck and trailer, and visited the site of use to see Ghana's visit together.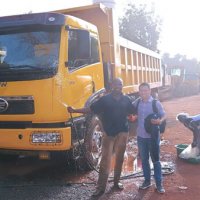 31 Jan 2018
Our team visited the customers of Mali, listened to the demand for quality and service of our truck products, and visited local trailer manufacturers, exchanging experience and experience.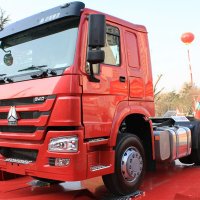 17 Jan 2018
Do you know the classification of the truck? In our daily life, there are dump trucks, tractors, trucks, light trucks and a variety of construction machinery and special vehicles. Today we take a look at it.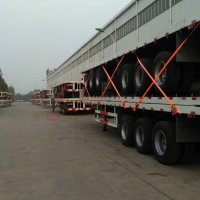 03 Jan 2018
2017 has become memory, and 2018 has opened a brand new year. Let's face the world and face the future. China is manufacturing and serving the whole world, creating better tomorrow for truck users. 2018, encourage refueling, create brilliant.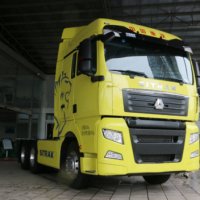 27 Dec 2017
In recent years, the high speed development of the logistics industry, have you ever noticed which brand models are running on the road? FAW? Heavy steam? Shacman? North run? Let's get to know it today. The main force in the logistics and transportation.