Steyr Motors Walks Into A New And Bright Future
01 Apr 2013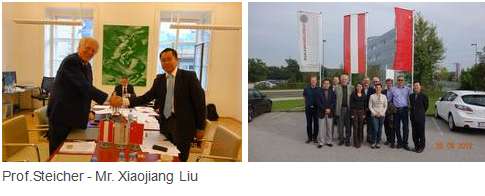 Phoenix Tree HSC Investment (Wuhan) Co., Ltd. ("PTC") is a Hong Kong-Chinese financial investor with strategic orientations.
PTC is selectively looking for investment opportunities, that provide a synergy between European technology and Chinese cost and market potentials. Following this strategy PTC is investing in European as well as Chinese locations to strengthen the typical European benefit of innovation and R&D competences and the western markets while adding Chinese advantages such as high market potentials and low production costs.
The purchase process was accompanied by GCI Management Consulting GmbH which is working since 1991 as independent consultant for medium sized companies and company groups of all branches.
GCI offers its professional support in the fields of M&A/transaction services, Corporate Finance as well as Performance Management and Business Development. In the Transaction Services business GCI is one of the most experienced M&A consultancies with a transaction volume of more than 1 billion Euros with a focus on German-speaking medium-sized companies.
GCI Management has established intensive business contacts into the Emerging Markets, especially China and India. GCI was responsible for the establishment of the contact between STEYR MOTORS and PTC and has accompanied the implementation of the transaction.