Qingdao Heavy Industry Products Exported ---Soaring
21 Mar 2013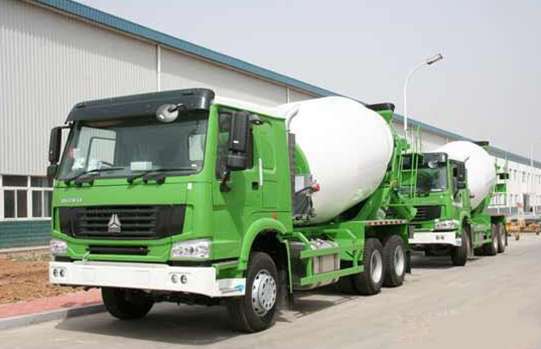 In 2012, the domestic market is affected by the impact of macro-control policies, infrastructure construction slowdown, real estate regulation does not relax, heavy truck market demand drops, under this situation, China Heavy Truck Group Qingdao limited company's product exports are showing contrary situation. The first half of the year, export orders already amounted to 2304, than last year June 1712 orders, 34.6% year-on-year growth, which in June export orders already amounted to 642, grew 271%, annulus comparing grows 93%, especially in a June 366 outreach car export order, let Qingdao heavy industry excited.
Since this year, face the domestic market lasts low confused adverse situation, Qingdao heavy export department showing pioneering spirit. They actively carry out "do poineering work the two times" great project, carry out the "quality benefit year" activity, through the organization of a variety of sales related training programs, constantly learning, constantly sum up the work, share successful experience, further optimize the workflow process, so that the work efficiency is improved, but also further improve work quality.
They have been in steady work for many years in the Cuban market at the same time, and actively open up new markets, give full play to product diversification, high value-added advantages, in-depth work, investigation and understanding of customer needs, and in the local presence of staff, and to provide high quality after sale service, achieved good export performance. The first half of the year is expected to total export all kinds of special car 218, achieve collect 12660000 dollar, carryover orders of $about 5000000. Through unremitting efforts, a professional export team took shape, export product variety, advantage of export market has gradually formed, to do the most professional Chinese vehicles and machinery export supplier goals has taken a solid step forward.