XCMG MOTOR GRADER GR180 WITH CUMMINS ENGINE AND ZF GEAR BOX FOR SALE
No.: bella21
Vehicle Type: Motor Grader
Brand Name: XCMG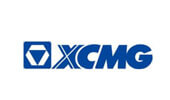 Details
XCMG GR180 Motor grader
1. CUMMINS electronical injection diesel engine (Tier 3)
2. ZF power shift gearbox
3. CE certification
•CUMMINS electronical injection diesel engine (Tier 3) features low noise and emission.
•ZF electro-hydraulic control power shift gearbox guarantees flexible and convenient operation.
•With NO-SPIN self -locking differential, the three-way drive axle provides reliable and stable drive.
•Double-circuit travel braking hydraulic system is safe and reliable.
•With ROPS&FOPS, the cab is equipped with the electric washing window equipment and clear fog equipment. The air-conditioning can exchange the air automatically.
•The front wheel hydraulic auxiliary drive system is interlocked with the rear wheel gear. The machine can get 6-wheel, 4-wheel and 2-wheel drive.
•The machine passes the CE certification, and meets the requirement of Europe safety and environmental care.
•Optional devices: front bulldozing plate, front harrow, rear scarifier, rotating ball disk and automatic leveling system.
XCMG Motor grader Technical Parameter
GR180

Engine rated power/rev

140kW/2200rpm

Dimension

8900×2625×3470mm

Weight

15400kg

Distribution weight of front wheel

4620kg

Distribution weight of rear wheel

10780kg

Min. clearance

430mm

Front and rear axle clearance

6219 mm

Front and rear axle clearance

1639mm

Max. steering angle of front wheel

±50°

Max. inclination angle of front wheel

±17°

Max. swing angle

±15°

Frame steering angle

±27°

Min. turning radius

7.3m

Traction

≥79kN

Gradeability

20%

Forward speed

5,8,11,19,23,38 km/h

Reverse speed

5,11,23 km/h

Blade

Max. lifting height

460mm

Max. Digging Depth

500mm

Max.inclination angle

90°

Cutting angle

28°—70°

Rotating angle

360°

Blade length × arc height

3965×610mm

Main technical parameter of optional working devices
GR180

Front bulldozing plate

Bulldozing width

2744mm

Digging depth

110mm

Rear scarifier

Gear no.

5

Digging depth

350mm

Scarifying width

2095mm

Gear no.




Digging depth

2

Scarifying width




Medium harrow

Gear no.

11

Digging depth

280 mm

Scarifying width

1325 mm
FREE Inquiry Now
If you have any questions, feedback or comments, please fill out the form below and we will reply you back as soon as possible.