SHACMAN New M3000 Light Kerb Mass 8x4 Tipper Truck
No.:
Vehicle Type: Dump Truck
Brand Name: SHACMAN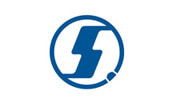 Details
Person in charge: Mrs. Bella Dai
Cel: 0086-17669717523
E-mail: sales22@chinatruck.cc
SHACMAN New M3000 Light Kerb Mass 8x4 Tipper Truck
--Truck body from 15cbm~20cbm, for sand and clinkers transportation in the city
--Options for tires: 12.00R20 radial tire, 12R22.5 and 315/80R22.5 tubeless tire.

--Standard color: White, Red, Green (Other color is optional)
Traction type: 8x4
Drive System: LHD(RHD is optional)
Cabin:New M3000 Flat Cabin, one sleeper, Air Conditioner
Engine Brand:WEICHAI
Model: WP10.380E32 EuroII Rated power :380hp (340hp is optional)
Engine displacement: 9.726 liters
Gearbox: FAST 9 Speeds (9JS119)
Clutch: Ф430 Diaphragm type
Steering: ZF technology
Axle: Front 7.5 Ton MAN axle; Rear 16 Ton MAN double reduction axle, ratio:5.262
Max. running speed (km/h): 85
Tire: 12.00R20, 12R22.5
Fuel tank: 400L(Aluminum)
Kerb weight (kg): 14000
Payload (kg): 40000
Wheel base (mm): 1800+3775+1400
Dimensions(L*W*H)(mm): 10029x2500x3450
Dump body
7600x2300x1500mm, Steel thickness (mm) :Bottom 8 , side 4.
Hydraulic lifting system: Front lifting
FREE Inquiry Now
If you have any questions, feedback or comments, please fill out the form below and we will reply you back as soon as possible.