Beiben V3 6x4 340hp Euro 2 Tractor Truck For Sale
No.: Kobe---002
Vehicle Type: Tractor Head
Brand Name: BEIBEN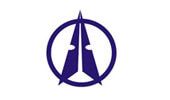 Details
Person in charge: Mr. Kobe Zhang
Tel: 0086-532-66087517
Cel: 0086-17669717516
E-mail:
sales30@chinatruck.cc
SPECIFICATION -----Beiben Tractor Truck

Model

ND42501B34J7-2534SZ

Cabin

Long and high cabin with A/C, two bed

Major color of cab: Ice white lacquer+ color bar, date red lacquer, dolphin grey

Vehicle Main Dimensions

L*W*H(mm)

7240x2500x3600

Wheel base(mm)

3450+1450mm

Weight

in KGS

Tare Weight(kg)

8800kg

Trailer Total mass (kg)

40000kg

Driving Speed(km/h)




110

Engine

Brand

Weichai WP10.340E32 Euro 2

Max. output

340hp@2200rpm

Max torque

1250NM@1400-1600rpm

Gear box

Fast 12JS160T 12 speeds 2 reverse

Clutch

Φ430 Diaphragm type, Single dry frictional disc, Hydraulic boosting

Tyre

Tyre

12.00R20 10+1 Piece

Fuel tank

400L Aluminum Tank

Front axle

Mercedes Benz Technology, 7.5t Double-shoe pneumatic brake, non-driving steering axle

Rear axle

Mercedes Benz Technology, 13t North Pennines after double reduction axle ratio 5.9 pairs of shoe pneumatic brake, hypoid gear drive axle, four U-bolts

Frame

Mercedes-Benz technology,Strengthened frame 317x70x8.5+7+12mm

Fish belly, various width, various sections, side beam structure

Spring

13/13 Strengthened rear spring 22mm, 4-line U-bolt, Strengthened Push Rod, Strengthened Transmission Shaft

Saddle

3.5''or 2.0''

Made in China
Please Kindly Contact us To Get More Details And Price.
FREE Inquiry Now
If you have any questions, feedback or comments, please fill out the form below and we will reply you back as soon as possible.