XCMG GR215A Motor Grader
No.: bella21
Vehicle Type: Motor Grader
Brand Name: XCMG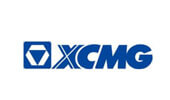 Details
Person in charge: Ms. Bella
Tel: 0086-17669717523
E-mail: sales22@chinatruck.cc
XCMG GR215A Motor Grader
Main equipment: CUMMINS engine 6CTA8.3. Meritor drive axle, Imported differential lock. ZF transmission. Cabin with A/C. Equipped with front blade and rear ripper. All wheel drive.
Time of delivery: In stock.
Shipment: 1- by container 40HQ.
2- by Roll-on roll-off vessel.
Main Features of GR215A Motor Grader
- CUMMINS electronical injection diesel engine (Tier 3) features low noise and emission.
- ZF electro-hydraulic control power shift gearbox guarantees flexible and convenient operation.
- With NO-SPIN self -locking differential, the three-way drive axle provides reliable and stable drive.
- Double-circuit travel braking hydraulic system is safe and reliable.
- With ROPS&FOPS, the cab is equipped with the electric washing window equipment and clear fog equipment. The air-conditioning can exchange the air automatically.
- The front wheel hydraulic auxiliary drive system is interlocked with the rear wheel gear. The machine can get 6-wheel, 4-wheel and 2-wheel drive.
- The machine passes the CE certification, and meets the requirement of Europe safety and environmental care.
- Optional devices: front bulldozing plate, front harrow, rear scarifier, rotating ball disk and automatic leveling system.
Main Structure of GR215A Motor Grader
Grader Power system:
The power system of excellent performance adopts CUMMINS inline 6 turbocharged diesel engine, and takes the technology of electronical injection and electronic throttle, and features high reliability and fuel economy, low emission, and meets the requirement of European and American Emission Standard.
Transmission system:
The advanced reliable transmission system adopts the electro-hydraulic controlled ZF power-shift gearbox, which makes the operation flexible and convenient. The rear axle is three-way drive axle, and the imported self -locking differential is equipped inside; the final drive in the balance box adopts heavy roller chain, which features reliable and stable transmission, and larger swing angle of the balance box to adapt the tough working condition.
Front wheel drive:The front wheel hydraulics assists to drive. The front wheel can be set to drive wheel or free wheel according to the working condition, to carry out 6-wheel, 4-wheel and 2-wheel drive. The adoption of front wheel auxiliary drive greatly extends the grading area of the grader especially in the tough condition (for example muddy and snowy ground), which provides more adaptability for the machine. The front wheel auxiliary drive adopts PLC interlocked with rear wheel gear.
Steering system:The Single cylinder, front axle with large steering angle, and load sensing fully hydraulic steering system can realize the prior operation of the front wheel steering, and assist the frame to steer articulated, which can ensure smaller turning radius and the flexibility.
Operation system:
The comfortable operation system adopts excellent diamond cab, air-conditioning, defrosting and exchanging the air automatically. The system takes ABS adjustable operation panel and adjustable damping seat. The imported instruments and operation levers and ergonomic instrument distribution ensure the comfortable and convenient operation.
Working device:
The blade adopts the adjustable large runner and double slide track setup of XCMG solely owned. The working blade adopts the wear-Resistant materials of high strengthen, and the single cylinder can control the switch of the digging angle and adjust it flexibly according to the hardness of the soil.
Safety system:
The hydraulic double-circuit travel brake, emergency parking device, hand brake; the brake valve is integrated with the prefill valve, and the four rear wheels take the hydraulic shoe brake. The braking system adopts the drum brake which is safe and reliable.
Technical Parameter
GR215A Motor Grader

Engine rated power/rev

160kW/220HP

Dimension

9180×2625×3470mm

Weight

16100kg

Distribution weight of front wheel

4700kg

Distribution weight of rear wheel

11400kg

Min. clearance

430mm

Front and rear axle clearance

6219 mm

Front and rear axle clearance

1639mm

Max. steering angle of front wheel

±50°

Max. inclination angle of front wheel

±17°

Max. swing angle

±15°

Frame steering angle

±27°

Min. turning radius

7.3m

Traction

≥115.3kN

Gradeability

30%

Forward speed

5、8、11、19、23、38 km/h

Reverse speed

5、11、23 km/h

Blade

Max. lifting height

460mm

Max. Digging Depth

500mm

Max.inclination angle

90°

Cutting angle

28°—70°

Rotating angle

360°

Blade length × arc height

4270×610mm

Driving wheel no.

Main technical parameter of optional working devices



GR215A Motor Grader

Front bulldozing plate

Bulldozing width

2744mm

Digging depth

110mm

Rear scarifier

Gear no.

5

Digging depth

350mm

Scarifying width

2095mm

Gear no.

 

Digging depth

2

Scarifying width

 

Medium harrow

Gear no.

11

Digging depth

280 mm

Scarifying width

1325 mm

Main technical parameter of assembly
GR215A Motor Grader

Engine

Factory model

CUNMMINS 6CTA8.3

Type

Turbocharger 6-cylinder 4-stroke direct injection water cooled diesel engine

Engine rated power/ rev

160kW/2200rpm

Bore X stroke

114x135mm/4.5x5.3″

Displacement

8.3L

Compressing ratio

17.3 : 1

Battery

2x12V/135A·h

Motor

24V 5.8kW

Generator

28V 70A

Transmission

Factory model

ZF-6WG200

Type

6-Forward and 3-Reverse electro-hydraulic control power transmission

Control type

Single lever electro-hydraulic cotrol

Control pressure

1.6-1.8MPa

Forward speed

5、8、11、19、23、38 km/h

Reverse speed

5、11、23 km/h

Drive axle

Factory model

Meritor XPRC1333H018

Main reduction ratio

5.991

Axle speed ratio

17.779

Brake

Type

Dry

Brake system

4-rear-wheel full hydraulic brake system

Brake type

Shoe

Brake cylinder pressure

10Mpa

Brake system pressure

16Mpa

Brake

Manual shoe

Tyre

 

Type

Inner tyre

Model

17.5-25 RP12

Working hydraulic system

Working pump

Gear pump

Flow

2x52L/min

System pressure

18Mpa

Control type

Manual

Hydraulic cylinder

Bore x stroke

Blade raising

90 x 1110mm

Blade swing

90 x 540mm

Blade outlet

90 x 1400mm

Steering hydraulic system

Type

Load sensing fully hydraulic steering system

Steering pump

Gear pump

Flow

18 x 2.2L/min

System pressure

16Mpa

Hydraulic cylinder

 

Bore×stroke

70 x 350mm

Max. steering angle of front wheel

±50°

Service refill capacities

Fuel tank

250L

Engine

24L

Coolant

50L

Transmission

26L

Balance box

46L

Drive axle

28L

Hydraulic oil

150L

Worm wheel box

2.5L
FREE Inquiry Now
If you have any questions, feedback or comments, please fill out the form below and we will reply you back as soon as possible.