XCMG Motor Grader GR215 With cummins engine
No.: bella21
Vehicle Type: Motor Grader
Brand Name: XCMG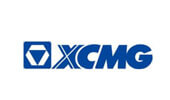 Details
Person in charge: Ms. Bella
Tel: 0086-17669717523
E-mail: sales22@chinatruck.cc
Specifications
XCMG motor grader GR215
1. Cummins engine 215hp
2. Hangzhou transmission
3. AC Cabin
4. Front dozer/rear ripper optional
XCMG Motor Grader GR215 With cummins engine
GR series of motor grader are mainly used in the operation of road surface leveling, ditch digging, slope leveling, bulldozing, scarification and snow removing on the road, airport and farmland. The motor grader is the necessary construction machinery for defense construction, mine construction, urban and rural road construction and irrigation works and farmland improvement.
Features of XCMG Motor Grader GR215 With ZF Gear Box,
•New appearance.
•The adopted articulated frame assists the front wheel to steer, featuring small turning radius and flexibility.
•Electro-hydraulic controlled brake power shift gearbox includes 6 Forward gears, and 3 Reverse gears.
•The adopted international matched hydraulic parts ensure the reliable operation.
• The blade movement is hydraulic controlled fully.
•The rear axle is three-way drive axle with NO-SPIN self -locking differential.
•The reasonable distribution of the adjustable operation panel, seat, lever and instrument guarantees the comfortable and convenient operation.
•The luxury and beautiful cab features wide visibility and good sealing.
•The machine can be equipped with front bulldozing plate, rear scarifier, front harrow and auto-leveling system.
Basic specification

Engine model

6CTAA8.3 6CTA8.3

Rated power/speed

153kW/2200rpm 160kW/2200rpm

Dimension(LxWxH)

8970×2625×3470mm

Operating weight(Standard)

16500kg

Performance specification

Travelling speed ,forward

5,8,11,19,23,38 km/h

Travelling speed ,reverse

5,11,23 km/h

Tractive force(f=0.75)

82KN

Max. gradeability

20%

Tire inflation pressure

260 kPa

Working hydraulic pressure

16 MPa

Transmission pressure

1.3~1.8MPa

Operating specification

Max. steering angle of front wheels

±50°

Max. lean angle of front wheels

±17°

Max. oscillation angle of front axle

±15°

Max. oscillation angle of balance box

15

Frame articulation angle

±27°

Min. turning radius using articulation

7.3m

Biade

Maximum lift above ground

450mm

Maximum depth of cutting

500mm

Maximum blade position angle

90°

Blade cutting angle

28°—70°

Circle reversing rotation

360°

Moldboard width X height

4270×610mm
FREE Inquiry Now
If you have any questions, feedback or comments, please fill out the form below and we will reply you back as soon as possible.