New 165 HP XCMG GR165 Motor Grader for Sale
No.: Jason-140825-11
Vehicle Type: Motor Grader
Brand Name: XCMG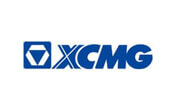 Details
Person in charge: Mr.Jason Wong
Tel: 0086-532-80903896-812
Cel: 0086-18153209799
E-mail:
sales5@chinatruck.cc
new 165 HP XCMG GR165 Motor grader for sale
Basic specification

Engine model
D6114
Rated power/speed
125kW/2300rpm
Dimension(LxWxH)
8900×2625×3470mm
Operating weight(Standard)
15000kg

Performance specification

Travelling speed ,forward
5,8,11,19,23,38 km/h
Travelling speed ,reverse
5,11,23 km/h
Tractive force(f=0.75)
77KN
Max. gradeability
20%
Tire inflation pressure
260 kPa
Working hydraulic pressure
16 MPa
Transmission pressure
1.3~1.8MPa

Operating specification

Max. steering angle of front wheels
±50°
Max. lean angle of front wheels
±17°
Max. oscillation angle of front axle
±15°
Max. oscillation angle of balance box
15
Frame articulation angle
±27°
Min. turning radius using articulation
7.3m
Biade
Maximum lift above ground
450mm
Maximum depth of cutting
500mm
Maximum blade position angle
90°
Blade cutting angle
28°—70°
Circle reversing rotation
360°
Moldboard width X height
3965×610mm
FREE Inquiry Now
If you have any questions, feedback or comments, please fill out the form below and we will reply you back as soon as possible.