XCMG Brand 14T Road Roller XS142J In Low Price Sale
No.: Kobe Zhang-170504
Vehicle Type: Road Roller
Brand Name: XCMG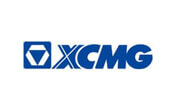 Details
Person in charge: Mr.Kobe Zhang
Tel: 0086-532-80903896-807
Cel: 0086-18153209779
E-mail:
sales30@chinatruck.cc
XCMG 14T Road Roller In Low Price Sale
Model XS142J
Operating weigh: 14000KG
Weight on front drum: 7000kg
Static linear pressure: 322N/cm
Speed range(km/h) Speed I 2.7 Speed II 4.8 Speed III 10.5
Theoretical gradeability: 30%
Min. external turning radius: 6800mm
Steering angle: ±30° Oscillating angle: ±11°
Vibration frequency: 28hz Nominal amplitude (high/low): 1.9/0.95mm
Excitation force (high/low amplitude): 274/137KN Engine model:SC5D125G2B1 Type: Water cooled, pressurizedWater cooled, pressurized
Max. power: 92KW@2200r/min Engine oil consumptiong: 230/kW.h Hydraulic oil tank capacity: 170L
Fuel tancapacity: 180L
FREE Inquiry Now
If you have any questions, feedback or comments, please fill out the form below and we will reply you back as soon as possible.