North Benz BEIBEN 6x4 WEICHAI Engine tractor truck head
No.: Kobe 1220
Vehicle Type: Tractor Head
Brand Name: BEIBEN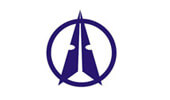 Details
Person in charge: Mr.Kobe Zhang
Tel: 0086-532-80903896
Cel: 0086-17669717516
E-mail:
sales30@chinatruck.cc
North Benz BEIBEN Tractor Truck 6x4 WEICHAI Engine
Traction type: 6x4
Driving type: LHD(RHD is optioned)
Cabin: North Benz long cabin, one sleeper
Engine brand: Weichai
Engine model: WP12.420E32
Max. output: 420hp@308kW
Gear box: Fuller 12 speeds(12JS200T)
Steering: TAS85
Front axles: Benz 7.5ton
Rear axles: double reduction (5.263 ratio)
Tyre: 12.00R20
Spring: 13/13
Fuel tank capacity (L): 400
Max. speed (km/h): 90
Max. Gradability(%): 28
Kerb. mass: 9200 kg
Towing mass: 39670kg
Wheel base (mm): 3450+1450
Front overhang (mm): 1410
Rear overhang (mm): 625
Front track (mm): 1995
Rear track (mm): 1800
Approach angle: 20 degree
Departure angle: 64 degree
Dimension (mm): 6935x2495x3340
5th wheel: 3.5" (#90)
FREE Inquiry Now
If you have any questions, feedback or comments, please fill out the form below and we will reply you back as soon as possible.