Shacman tractor truck O long 4X2 tractor head
No.: Kobe-010
Vehicle Type: Tractor Head
Brand Name: SHACMAN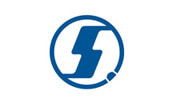 Details
Person in charge: Mrs. Bella Dai
Cel: 0086-17669717523
E-mail: sales22@chinatruck.cc
Shacman tractor truck O long S2000 4X2 tractor head
Traction type: 4x2
Driving type: LHD (RHD is optioned)
Cabin: MAN cabextra lengthen roof
Engine brand: Steyr (Weichai)
Engine model: WD615.50
Engine type: Diesel 4-stroke direct injection engine, 6-cylinder in-line
with water cooling, turbo-charging & intercooling
Displacement: 9.726 liters
Max. output: 280hp@2200rpm
Max torque: 1160NM@1100-1600rpm
Bore/Stroke(mm):126/130
Mean Position Speed: 9.53m /s
Compression ratio:15.5:1
Specific fuel consumption: 198g /Kwh
Gear box:
Model: Fuller 9 speeds (9JS119)
No. of speeds: 9 forward, 1 reverse
Forward ratio: 12.42,8.29,6.08,4.53,3.36,2.47,1.81,1.35,1.00
Reverse ratio: 12.99
Clutch: Φ430 Diaphragm type
Steering: ZF technology
Front axle: Steyr front axle
5th wheel: 2.5"(3.5" is optioned)
Why choosing us:
| | |
| --- | --- |
| Price | Competitive price (we have established a good relationship with the domestic manufacturers such as Shacman/ SINOTRUK/ North Benz/ Iveco Genlyon etc.) |
| Quality | Quality insurance( Assembly line production, international standard and strict quality control system) |
| Delivery time | Short delivery time (we have 4 warehouses of more than 1000 square meters) |
| Customer Service | Always at your service whenever you need( Trade Manager/ mobile phone 24 hours on) |
FREE Inquiry Now
If you have any questions, feedback or comments, please fill out the form below and we will reply you back as soon as possible.