Shacman F3000 6x4 Fuel Tank Truck
No.: Jim-0619
Vehicle Type: Fuel Tank Truck
Brand Name: SHACMAN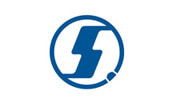 Details
Traction type

6X4

Driving type

Light hand driving

Cabin

F3000 middle lengthen flat roof cabin,one sleeper, air conditioner

standard configurations

adjustable steering wheel,heater,spare tire,auxiliary brake,electronically flameout

Engine




WP10.336 E40

vertical/in-line/four stroke/four cylinder/water cooling/supercharged intercooler

Displacement(L)

9.726/Diesel

Power(hp)

336

Emission

EURO IV

Fuel tanker(L)

380aluminum

Clutch

Model

430 diaphragm

Gearbox

Model

RTD115090

Steering system

Model

ZF8098

Axles

Front

7.5t MAN, disc

Rear

13t STR, double reduction drive axle ration:4.769

Tyre

12.00R20

Number of tires

10+1 spare tire

Parameter

Max.speed

99

Kerb mass (kg)

11380

Gross mass (kg)

25000

Wheel base (mm)

4575+1400

Appproach Angle

18

Departure Angle

12

Front overhang(mm)

1525

Rear overhang(mm)

3000

Front track(mm)

2036

Rear track(mm)

1860

Capacity of tank(m3)

25

Overall dimension (Lx W xH mm)

10500×2495×3340


















We can supply more kinds of types of fuel tank truck.
If need other types of truck, please leave message!
We will reply as soon as possible!
FREE Inquiry Now
If you have any questions, feedback or comments, please fill out the form below and we will reply you back as soon as possible.