Shacman Dlong 8x4 Contrete Mixer 12m3
No.: Vicky-05
Vehicle Type: Concrete Mixer Truck
Brand Name: SHACMAN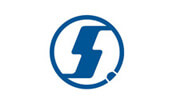 Details
Person in charge: Ms.Vicky Wang
Tel: 0086-532-80903896-808
Cel: 0086-13792436358
E-mail:
sales3@chinatruck.cc
Shacman D long 8x4 Contrete mixer
Model:SX5314GJBJS306
Traction type: 8x4
Driving type: LHD (RHD can be optioned)
Chassis: Shanxi automobile
Cab: MAN F2000 widened and lengthened normal-roof
Engine brand: Steyr (Weichai)
Engine model: WD12.375
Engine type: Diesel 4-stroke direct injection engine, 6-cylinder in-line
with water cooling, turbo-charging & intercooling
Displacement: 11.596 liters
Max. output: 375hp@2200rpm
Max torque: 1460NM@1300-1650rpm
Bore/Stroke(mm):126/155
Mean Position Speed: 9.53m /s
Compression ratio:15.5:19
Specific fuel consumption: 195g /Kwh
Gear box:Fuller 12 speeds (12JS160T)
Clutch:D430 Diaphragm type
Steering: ZF technology
Fuel tank: 380L , lockable
Tire: 12.00-20 Bias tire (10+1spare)
Front axle: MAN technology 7.5ton
Rear axle: Steyr extra srenthened 16ton
Body(mixer,drum):
Pump:Eton
Decelerator:POP made in Italy
Max. diameter:2305mm
Volume:19.6CBM
Capacity:12CBM
Slope(°): 10
Rotating speed:0-18 r/min
Water Tank: 400L
Discharged remain ratio:<0.2%
Dimension (mm): 9040x2496x3850
FOR REFERENCE ONLY
FREE Inquiry Now
If you have any questions, feedback or comments, please fill out the form below and we will reply you back as soon as possible.