Hot sale Kailai 5 ton wheel loader 958G
No.: Robin-020
Vehicle Type: Wheel Loader
Brand Name: KAILAI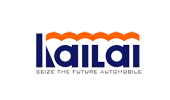 Details
FEATURES AND OPTIONALS:
FEATURES:
The most cost-effective
*Caterpillar Technology Shangchai engine is adopted, with large torque backup and strong power.
*Single stage, 4 elements, twin turbo ZL50 torque converter and planetary gearbox from Hangzhou Advance Gearbox Group, compact structure and high reliability.
*Gear-shift with 2 forward and 1 reverse controlled by flexible shaft eases much labor.
*Strengthened axles own large bearing capacities and high reliability.
*Twin pump merging hydraulic system makes lower consumption and excellent performance.
*The coaxes flow-amplified, hydraulic compensated steering makes operation easy and performance reliable.
*Both travel system and working hydraulic system are forced-cooled, improving the efficiency obviously.
*Air over hydraulic brake system; Eight-caliper disc brakes.
*Air break control, expand hoof type parking brake and emergency brake.
*Large space articulated chassis makes operation and traveling stable.
*Working device with automatically leveling ability at high position.
*Main articulated points take sealed, lubricated, dust-proof layers, which owns good durability.
*Integral, luxury instrument board.
*New, luxury cabin.
 

FREE Inquiry Now
If you have any questions, feedback or comments, please fill out the form below and we will reply you back as soon as possible.